Another week down! This has been my first week of teaching, and I think it has gone fairly well so far (just have to get through the rest of today!). I taught during grad school, but that was a whole different experience compared to this! The only thorns I can think of for this week aren't even that bad - just that I'm faced with so many new challenges, and I'm doing the best that I can to manage them well. The first week is always tough anyway, since the students are nervous about a new semester, you're nervous about teaching a new group of kids, and everyone is wishing for even just one more day of summer.
In unrelated but totally awesome news, I met my first weight-loss goal this week!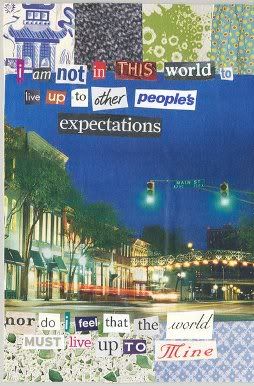 I weighed in today at 328 pounds (my goal was 329). It may seem like a randomly chosen number, but it isn't, believe me. The most exciting part about this number is that I can FINALLY use the Wii Fit! (Last Christmas, I asked my parents for a microwave cart, and I got a Wii/Wii Fit Plus game/balance board. Go figure.) I'll be sure to post soon about how it goes!
And thanks to
DDGbD
, I have been reading more blogs, and I discovered the term
"NSV"
. Have you heard of this? It means
"non-scale victory
,
"
things that happen because of your new lifestyle changes that are fantastic but aren't measured in number of pounds lost. I think my biggest NSV so far was going to the fair last Saturday and enjoying myself responsibly while not giving in to old habits. I'm really looking forward to writing about more of them!
How was your week?